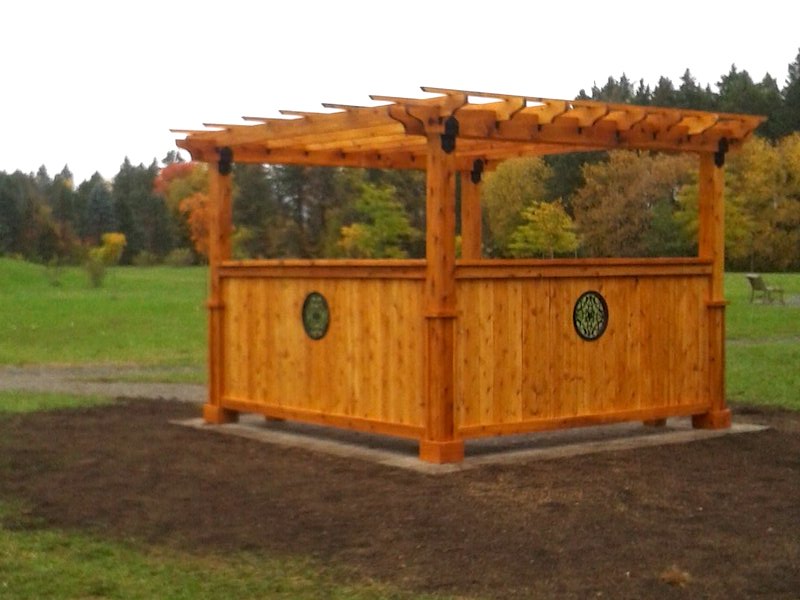 What is an arboretum?
The word "arboretum" comes from the latin "arbor" or tree and "etum" or place - in sum meaning tree place. While there are numerous definitions for the word "arboretum", the essence of many of those definitions include … a place where trees, shrubs and herb like plants are cultivated and kept for the enjoyment of the general population as well as for educational and scientific study.
The Ferguson Forest Centre Arboretum is a learning, activity and contemplation area for public use and enjoyment.
Covering approximately 10 hectares (25 acres), the arboretum site is located in the south-eastern side of the Ferguson Forest Centre, west of the Kemptville Creek (South Branch) and Turtle Trail , north of County Road 43 and Anniversary Park and on the east side of Honour way, opposite the off-leash dog park (i.e. Ferguson Forest Dog Park). Currently the arboretum is a quiet park like environment ideal for public use and enjoyment. Included amongst the manicured lawn areas, tree planted areas and naturalized areas are stone dust paths, linkages to the Turtle Trail and Anniversary Park, a play hill, park benches, picnic tables and a parking lot.
The Arboretum helps us fulfill some of the objectives for the Ferguson Forest Centre, promoting interest in and study of forestry and undertaking activities that promote recreational and conservation activities in the community.